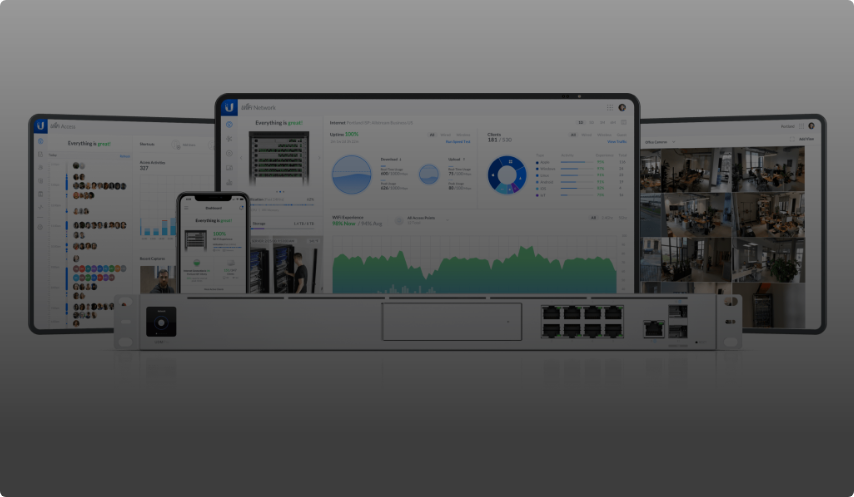 UniFi Networking for Small Businesses
Software networking all in one place
Compusult's UniFi solutions offer Wi-Fi systems that combine enterprise-level performance, unlimited scalability and a central management controller all for a budget-friendly pricing. With UniFi solutions from Compusult, you can scale an end-to-end system of network devices across multiple locations through a single unified interface; allowing you to expand your business network with indoor and outdoor devices like never before.
Compusult offers the following UniFi solutions:
UniFi - software-defined networking for the masses
UniFi (Wi-Fi) - reliable, scalable high performance Wi-Fi
UniFi Security Gateway - extends the reach of the UniFi Enterprise System to route, secure and manage your network for optimal performance
UniFi Switch - delivers powerful performance, intelligent switching and PoE+ support for your networks
UniFi VoIP - Android-powered telephony solution that seamlessly integrates into the UniFi Enterprise System
UniFi Video - IP surveillance camera packed with powerful features and analytic capabilities, all without licensing fees or support costs
With UniFi solutions from Compusult, you can easily install, configure and manage your Wi-Fi devices with one simple interface.
Say goodbye to the hassles of networking for good.