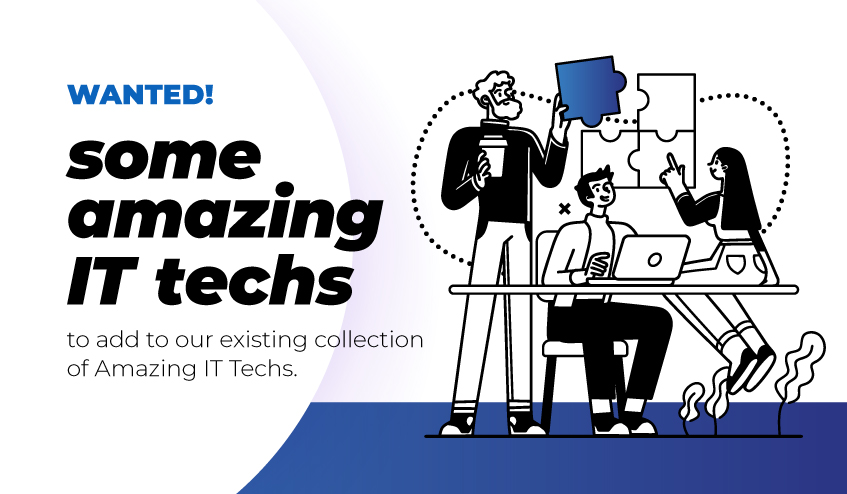 We are hiring - Now!
Our team of running, cricket playing, 4WD'ing, fish loving, DJ'ing, Kombi driving, WoW playing, Triumph riding, camping, meme obsessed IT Technicians are looking for some new Team Mates.
We are a Managed Service Provider that actually enjoys working with our clients. We are big enough to get to work on some serious sized networks, but small enough to still have fun doing what we do.
If you are experienced in the MSP space or have worked in an IT team, and want an exciting change, then we want to hear from you.
How's this going to work?
You think to yourself "Hmm – I could do with a change"
You reach out to us asap by:
You impress us with your resume / experience

You get yourself some bonus points by sending us a recording of you telling a joke (extra bonus points for video)

We invite you in to meet with the team
We invite you to join the team
You join the team and realise just how much better IT life is now
Remember, we are looking for more than one new team member, so if you know someone else that would love to earn above award money enjoying IT, loop them in (I promise they won't steal your position).
**If you have read the above and thought "Gee – I wish I had IT experience" – then still get in touch with us as we are also looking to develop another Amazing IT Tech in a Traineeship.